SimpleVue for Healthcare Providers
To remain competitive in the age of Healthcare consumerism, Providers need to better understand their patient base, the unique qualities of the markets they serve, and how to leverage data to drive strategic decision making and growth.
The SimpleVue platform and additional Bestige Group analytics services have helped providers on initiatives such as site selection, predictive modeling, and service line expansion planning.
Understand Patient Segments
Our ability to create patient profiles and segments allows Providers to understand their patient base from a new perspective. And by using the geographic targeting available in SimpleVue, Healthcare Providers can identify key characteristics of the markets they serve – from Healthcare spending patterns, to Lifestyle behaviors such as smoking, to Demographic characteristics such as age, income level, household composition, employment sector, race, and marital status.
Know What Makes Your Market Unique
Healthcare Providers typically span multiple communities and the needs of their communities can vary greatly. The SimpleVue tool provides our partners with meaningful insights into what makes each community unique – including who lives there and what risk factors will influence their demands for care.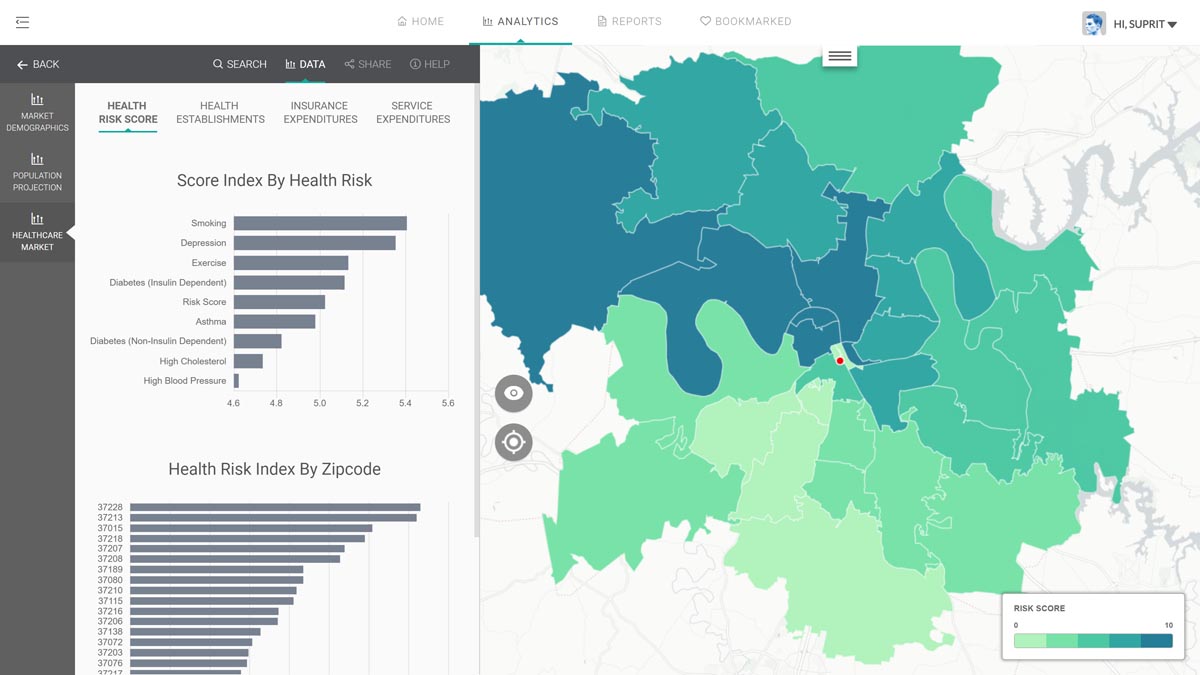 Recognize Market Competition
Today's patient has many choices when it comes to healthcare providers. With the click of a button, Healthcare Providers can analyze a market to understand how many options a patient has in that area.
Anticipate Patient Needs
Through SimpleVue, Healthcare Providers can understand how their markets can change over the next five years, and how the risk profile of the population will drive Service Line expansion and M&A activity. Investing in the service lines that patients use today while understanding future needs allow for Healthcare Providers to make data-driven decisions. By anticipating the needs of a market, Healthcare Providers can stay a step of the competition.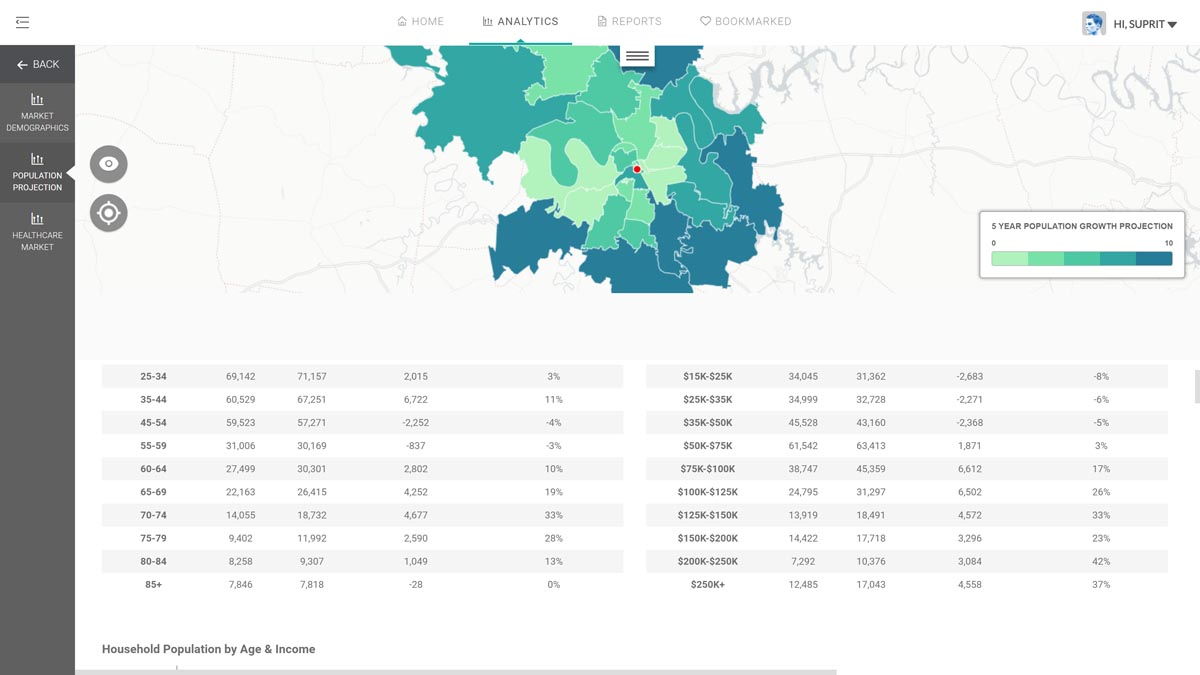 For Healthcare Providers
"We were able to make a decision on service line expansion by understanding our target population and where growth would be happening."