SimpleVue for Marketers
Healthcare marketers face challenges that aren't present in any other industry. Through the SimpleVue platform, healthcare marketing agencies, independent marketing consultants and internal marketing teams can equip themselves with powerful insights into the healthcare needs of the patient base they are servicing. By pairing these insights with other marketing tools, the SimpleVue platform allows marketers to leverage powerful market data to better plan and execute their campaigns.
The SimpleVue platform and additional Bestige Group analytics services have helped marketers on initiatives such as competitive analysis, new patient acquisition and predictive modeling.
Understand Patient Personas & Population Health Needs
Our ability to create patient profiles and segments allows marketers to understand the patient base from a new perspective. By using the geographic targeting available in SimpleVue, marketers can identify key characteristics of the markets they serve – from healthcare spending patterns, to lifestyle behaviors such as smoking, to demographic characteristics such as age, income level, household composition, employment sector, race, and marital status.
Provide Powerful Analytics Offerings to Clients
Marketers working with healthcare clients traditionally rely on marketing specific tools to provide insights and analysis to their clients. The SimpleVue platform and additional Bestige Group services help marketers expand their insights to provide more accurate campaign performance information, patient profiles to target in campaigns, and market availability.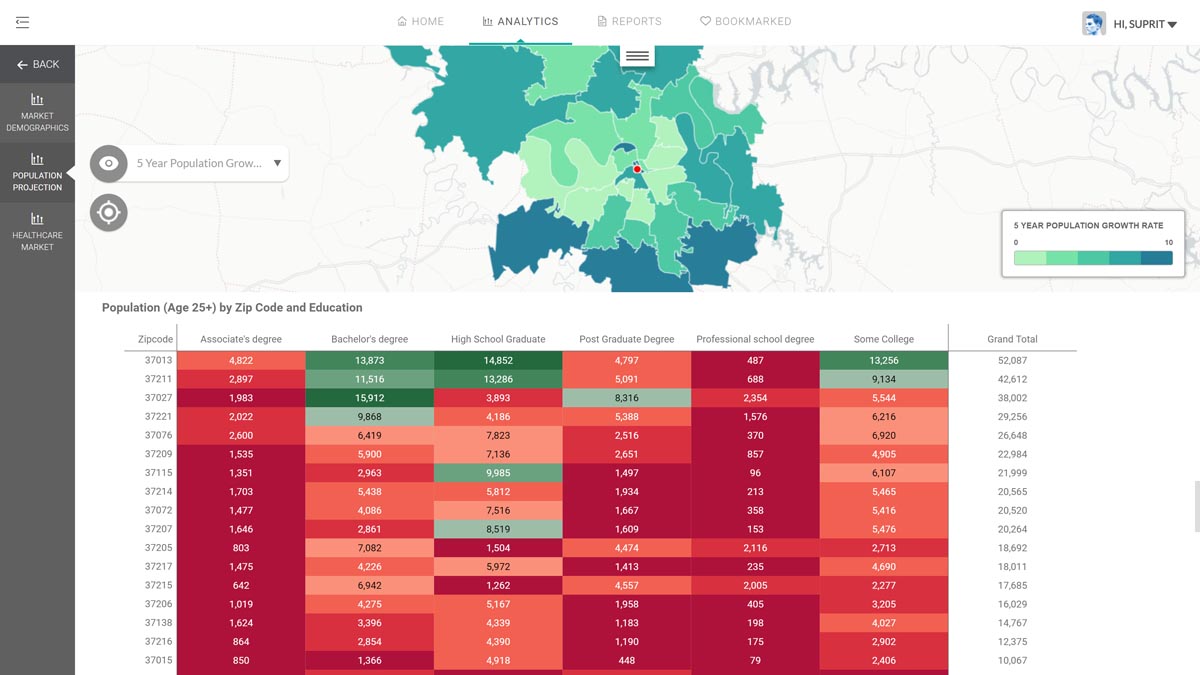 Tie Marketing Performance to Market Needs
Hospital marketing goals can't be set like traditional marketing goals of the past. New patient acquisition goals rely on having enough of a population with certain health risks to hit the goal. With the SimpleVue platform, marketers can understand the market dependencies needed to hit their goals like never before. Leveraging the platform allows for more precise goal setting and expectation setting amongst every stakeholder.

For Marketers
"We won new business by using the SimpleVue platform in the pitch process."